In September of 1941, tensions were mounting daily as the war in Europe ground on and Japan expanded its Pacific holdings. U-Boats and warplanes armed with torpedoes hunted shipping that supplied England and the Allied nations, and sometimes, they made mistakes.
One of those mistakes was the
Steel Seafarer
- an American merchant vessel which was hit by a torpedo in the Red Sea and promptly sank. Presumably, a German warplane had mistaken it for a British freighter and attacked during the night watch. Fortunately, the crew escaped onto lifeboats and made it away from the ruined hulk, which slipped beneath the waves less than half an hour after the strike. Some were saved by a Danish freighter, but the majority reached the coast under heavy seas, and eventually made their way back across the desert to Cairo, and eventually, home.
My grandfather was a member of the Merchant Marine aboard the
Seafarer
, and through some family connections, namely my half-aunt Marlene Beggs we've dug up a set of pictures from the incident, as well as clippings from newspapers that reported on it. I think they're pretty interesting, in all.
You can click the photos for bigger images
A photo of me juxtaposed with my grandfather, in nearly identical poses and settings.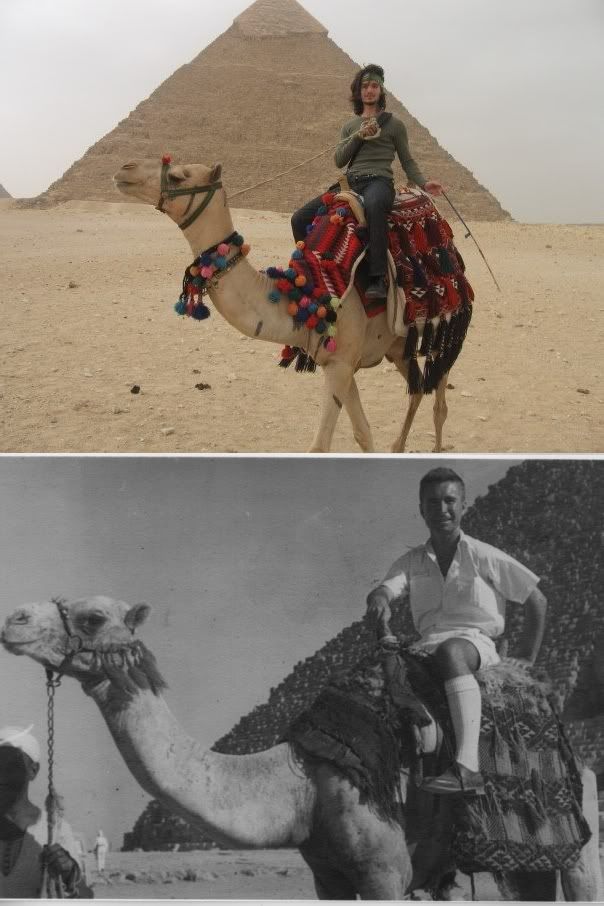 Albert Beggs on the Pyramids.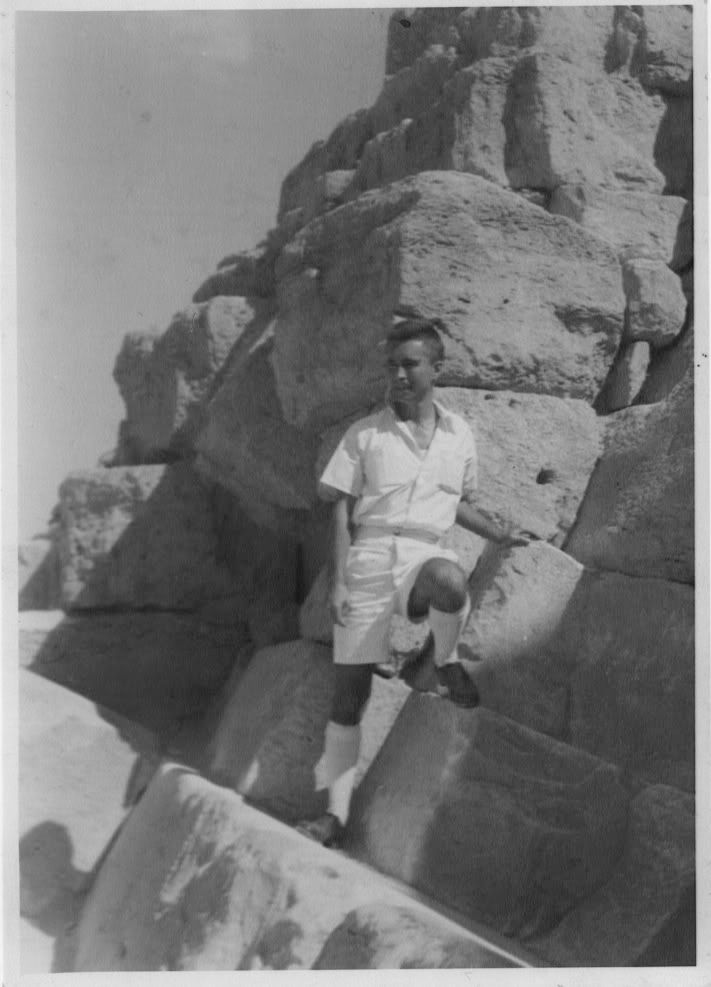 News clippings describing the incident.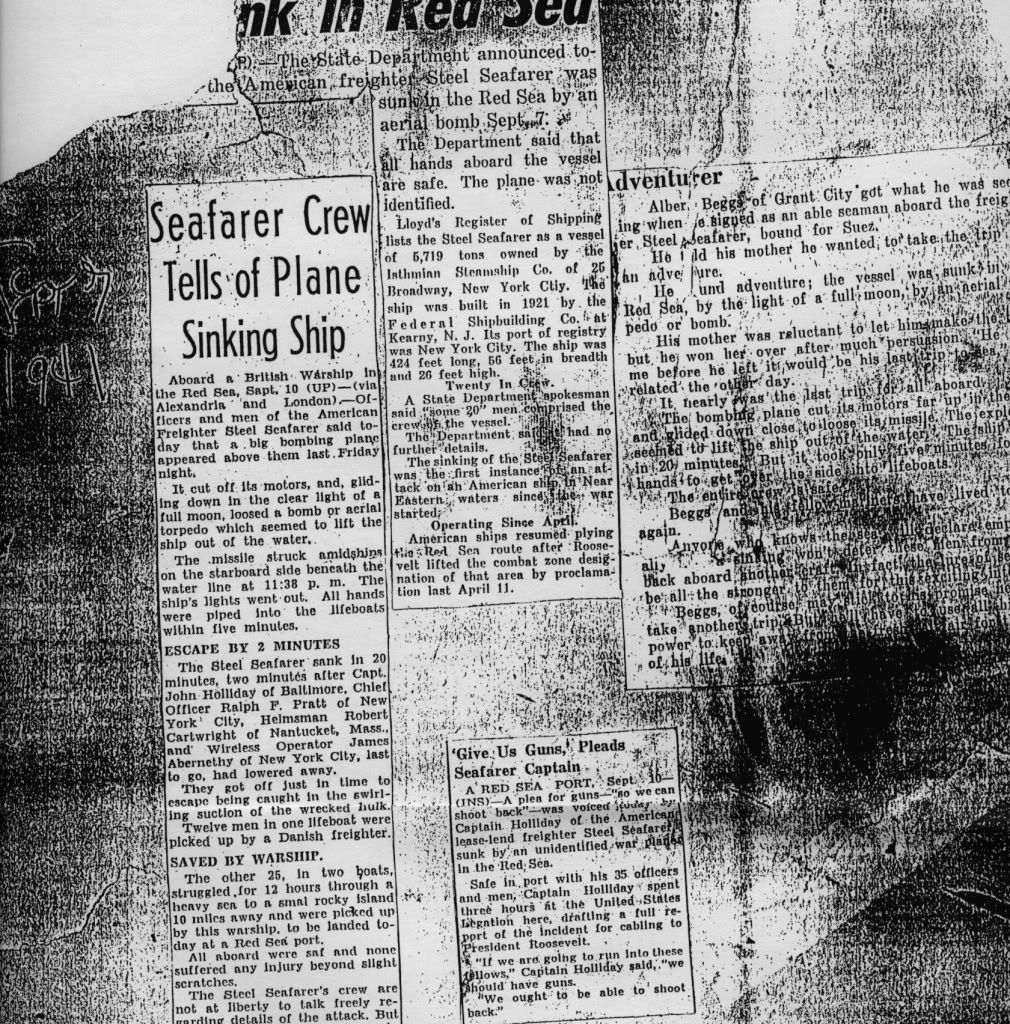 Grandfather Albert riding a camel.